Dog Park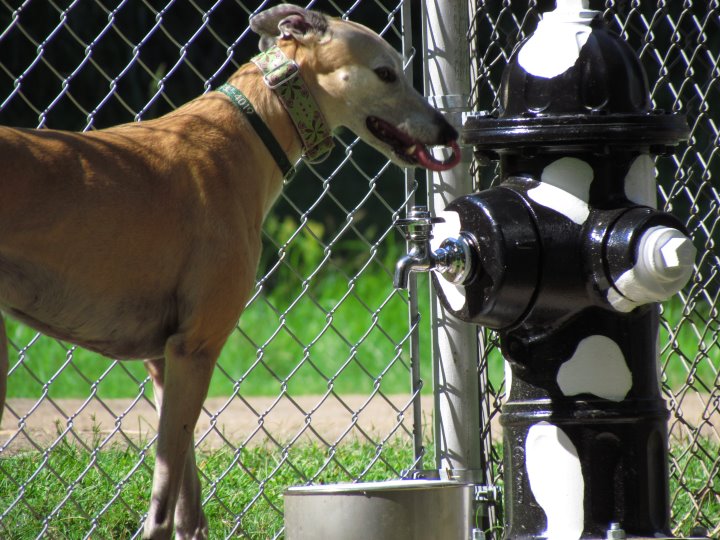 Here's another four-legged activity at Mountwood! Bring your dog out and enjoy our beautiful new Dog Park. The Mountwood Bark Park "Paws to Play" is open all year round. During the summer, water is available to the dogs at the special "Fire Hydrant" watering stations. There are waste disposal stations too so please pick up after your dog. 
The park is 22,000 square feet with a separate section for small dogs and one for large dogs. Paws to Play has a double gated entry and is surrounded by a 6 ft tall fence, trees for shade and benches for you to rest while your dog is playing. A water fountain is also available for owners.
There is no fee to use the Dog Park but we hope you will make a donation in the canister by the gate. All donations are greatly appreciated and help with the on-going maintenance of the Dog Park.
Directions: Enter Mountwood Park via Volcano Road. Drive one mile past the Marina Parking lot. The Dog Park will be located on your right.