Hiking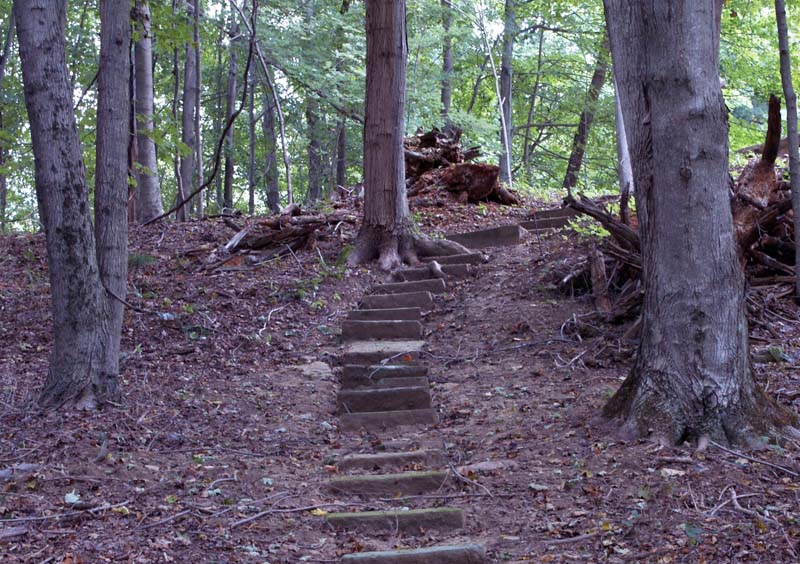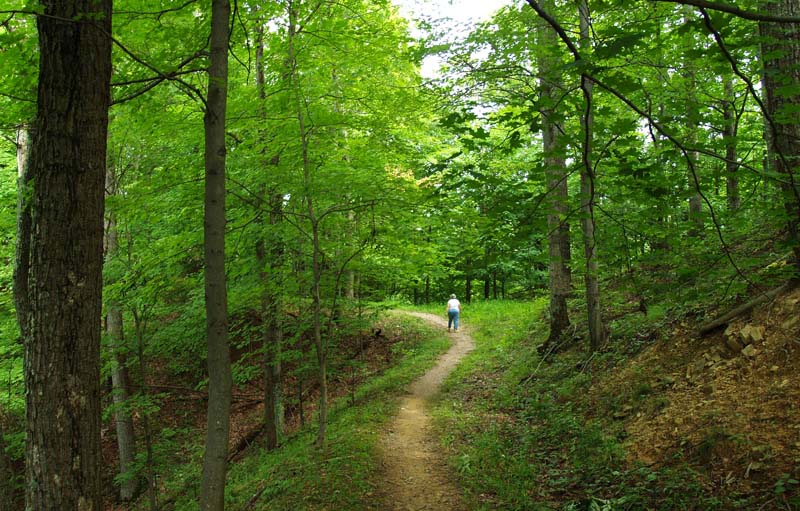 Mountwood Park offers avid and casual day hikers as well as trail runners numerous options for almost any length of outing. Its standard-built trail system is open year round, and spreads out across 2000 acres from the main trailheads near the marina parking lot and lake at the park's core.
These trails closely follow the contours of the land, and while they travel across terrain that is often steep and rocky, the trails never seem like they are—in fact, their grades rarely exceed 10%, which makes for a pleasant all-around hiking experience. The stacked-loop layout of these trails allows the hiker or runner to choose routes from less than a mile to the entirety of this nearly 30-mile system. Excellent signage and available maps also make navigating easy, even for someone who is new to these trails.

But there's much more than just fitness to be gained from hiking the trails at Mountwood Park. These carefully built and meticulously maintained trails pass through both eastern hardwood forest and open areas, along pleasant creeks and lake shore, and atop stony ridges hundreds of feet above 50-acre Mountwood Lake and its drainage's. Every season brings changes in the plant and animal life found in the park, and solitude in a setting of natural beauty may always be found on these paths.
Since Mountwood Park occupies land that was once part of the 1800s oil-boom town of Volcano and its accompanying oil fields, history lessons also abound along many of the park's trails. Look for ancient pump house and agricultural machinery, old woodstave oil-storage tanks, and hand-cut sandstone foundations of nearly 150-year-old homes and structures among the shaded hardwood groves.
Regardless of your reasons for getting out on the trails, grab a map and come to Mountwood Park for a fantastic hiking experience. Once you've been here, you will want to return to again and again.