Campground
Mountwood Park Family Campground offers 78 campsites suitable for tents, trailers and recreational vehicles. The campground has 14 full hookup sites and 64 sites with electric/water. Each site has a picnic table and fire ring. Multiple bathhouses are located throughout the campground offering hot showers and clean restroom facilities. Firewood, ice, souvenirs and camping supplies are available from the campground store when the host is on duty. Families can enjoy a variety of campground activities throughout the season. A nature trail are also available for visitors to explore.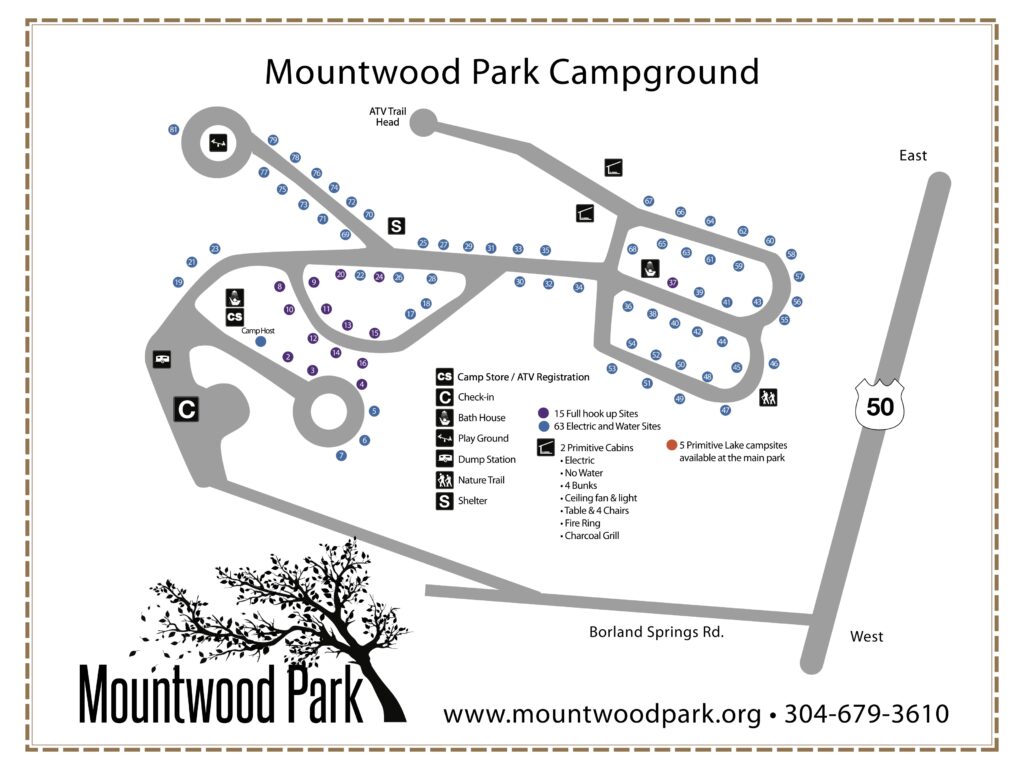 Rates: Electric/Water- $30 per day or $180 per week. Full-Hookup- $35 per day or $210 per week. Primitive cabin- $70 per day or $420 per week. Lakeside campsites- $23 per day or $138 per week.
Location: The Campground is conveniently located on Borland Springs Road, off of US Route 50, twelve miles east of Parkersburg, West Virginia. It is less than a quarter of a mile from the core part of the park. The Lakeside Cabins and Lakeside Campsites are located on Volcano Road off of US Route 50.

Season: The campground season is from April 15 – October 31.  Sites are available on a daily or weekly basis. 

For more information call the Mountwood Office at 304-679-3611 or the Mountwood Campground host at 304-588-7613.