Biking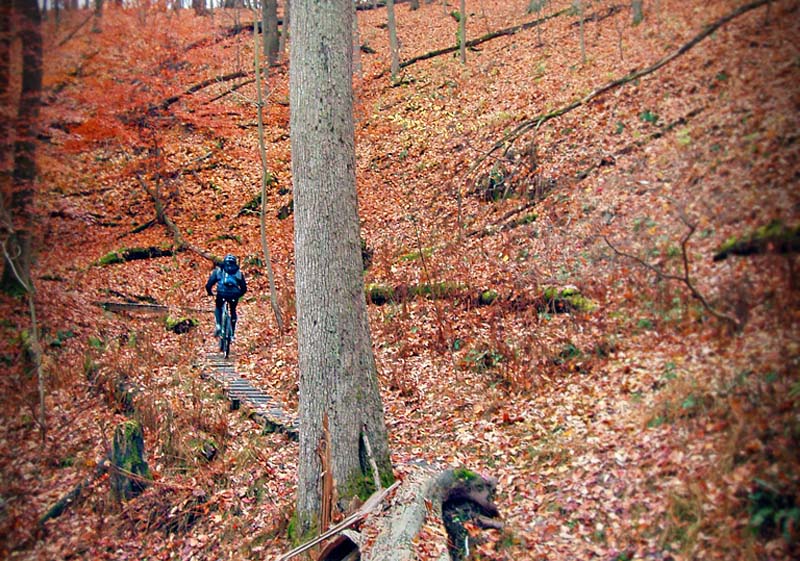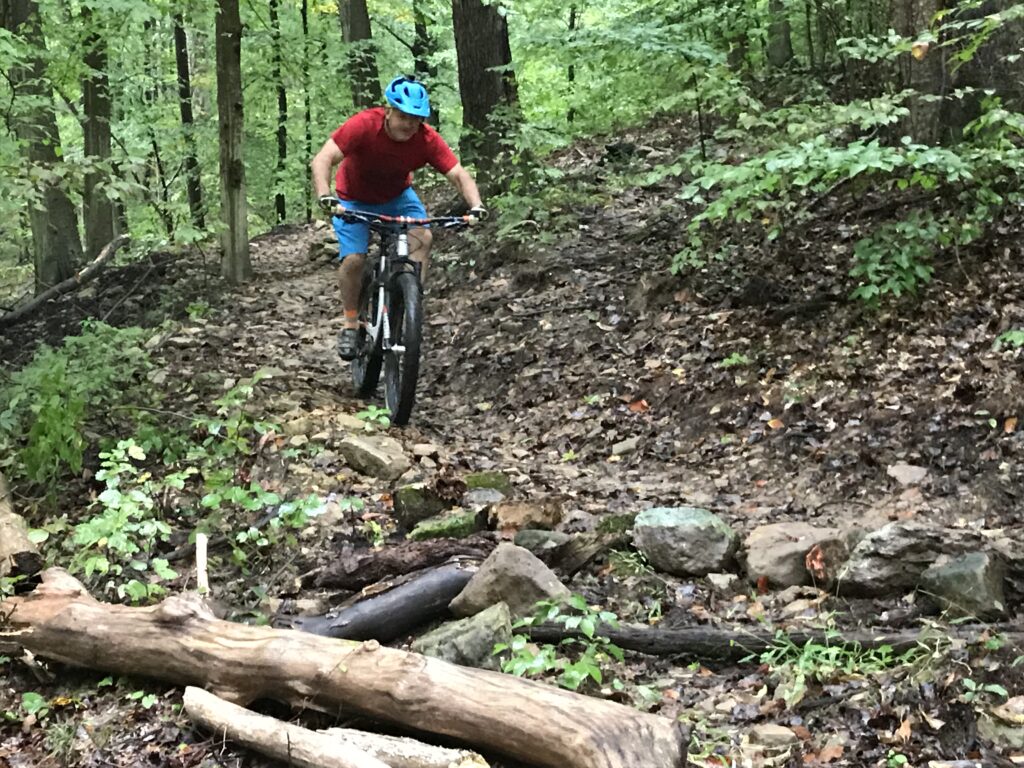 The greater Mid-Ohio Valley, already nationally recognized for its off-road cycling opportunities, has at Mountwood Park its oldest and perhaps most-beloved trail system. The River Valley Mountain Bike Association www.rvmba.com has worked tirelessly for two decades to make Mountwood Park's almost 30-mile hike/bike singletrack network one of the eastern United States' most highly regarded and most ridden single-park mountain biking destinations.

Mountwood Park is home to one of the longest-running and best-attended races in the West Virginia Mountain Bike Association www.wvmba.com points series, the Challenge at Mountwood. This race draws hundreds of racers from several states each spring to test their early-season fitness on trails that rip and flow through the valleys, ravines, and ridge tops surrounding Mountwood's 50-acre lake.

And it's no wonder, either, why so many riders travel from near and far to ride Mountwood's singletrack again and again. Meticulously designed, constructed, and maintained according to International Mountain Bicycling Association standards, the trails at Mountwood Park consistently draw raves from riders for their fun factor. While only moderately technical for West Virginia singletrack, switchbacked climbs invariably lead to rolling ridge riding and long, swooping, grin-inducing downhills that leave bikers only too happy to begin the next ascent.

These trails are also open year round, and offer four seasons of riding enjoyment through scenic, rocky woodlands and the historic ruins of the nineteenth-century oil community of Volcano. Excellent signage and available maps (get yours at the park administration building, visitors' center, or download below, make route finding simple.)

So grab your rig and biking buddies and head to Mountwood Park for a ride you'll not only remember, but will want to repeat as soon as possible.